2014 Toyota Corolla New 17" Replacement Wheel Rim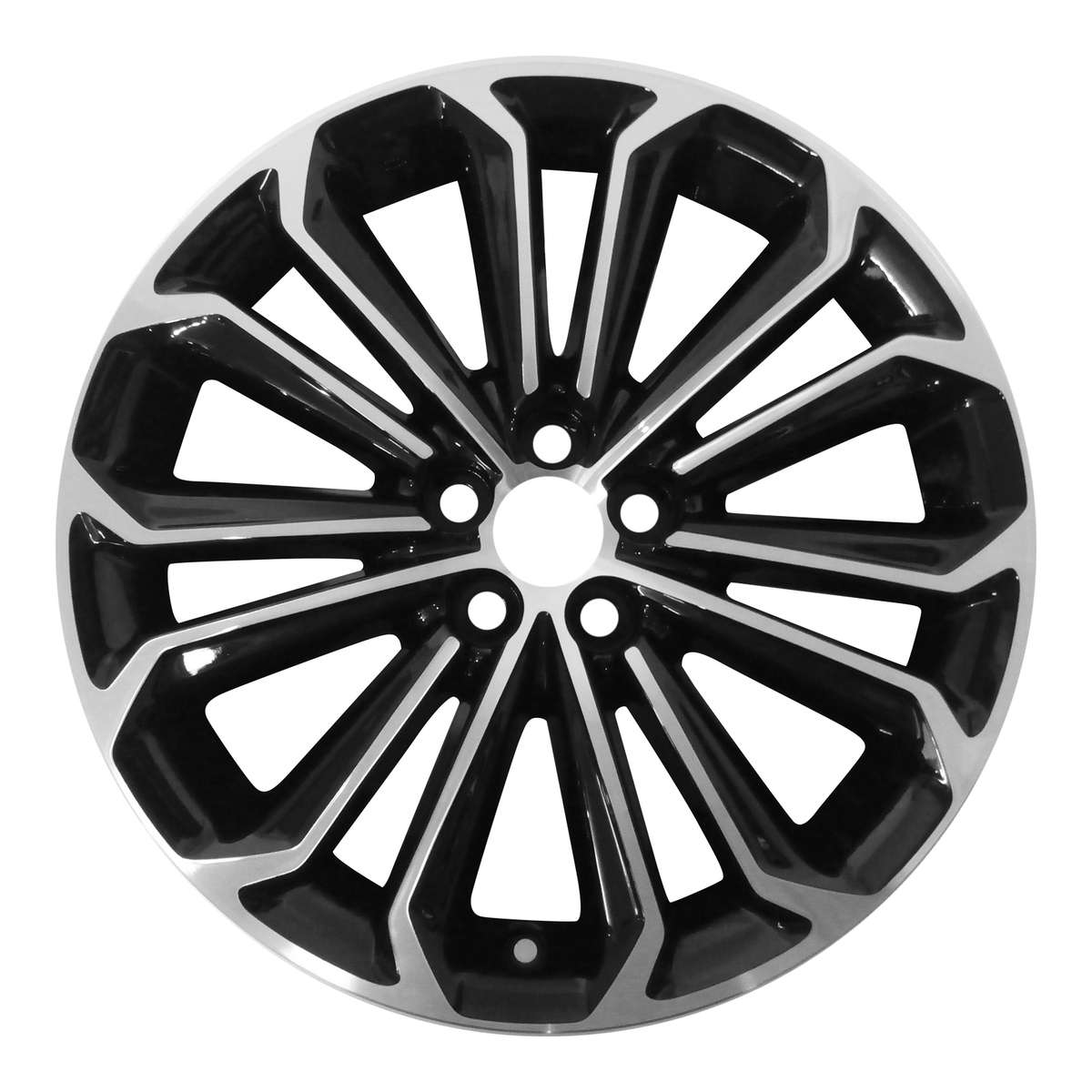 Sale price

$158.98
Regular price
(/)
Discover the Convenience of Fast Free Ground Shipping within the Lower 48 US.
Experience our easy and convenient returns process
This is a New 17" Replacement Wheel Rim. This is an aluminum wheel with a diameter of 17" and a width of 7. This wheel has 5 lug holes and a bolt pattern of 100mm. The offset of this rim is 39mm. The corresponding OEM part number(s) for this rim is 4261102L30; 99987148. This wheel is definitely the right wheel to get your vehicle on the road in style.

This wheel is a brand new replication wheel. It has been professionally manufactured to original vehicle's specifications, making it a perfect match to your stock rims. All of our replacement wheels are manufactured and tested to exceed industry testing standards.

All of our brand new replacement wheels are backed by our Auto Rim Shop guarantee. Our guarantee ensures you receive the best possible quality wheels. If you are not 100% satisfied with your purchase, we will be happy to accept a return on your wheel in unused condition. Please just let our customer service center know and we will be happy to make things right. Please check our return policy. To ensure the part's compatibility please check the Vehicle Fitment table.
Fits:

Year, make and model this part fits

2014 Toyota Corolla
Sold As 1 Rim:
For More, Update Quantity
Dimension:

?

Dimensions represent the diameter and width in inches. The first number is the diameter. The second number is the width. These dimensions should match your vehicle's requirements, which can typically be found in your vehicle's manual, the driver's side door jamb, or even on the tire itself.
17"x7"
Offset:

?

Offset of a rim is like the positioning of a shelf on a wall bracket. It's where the wheel connects to your car. Think of it as how far the wheel sticks out or tucks in. To measure the offset, you can look at the distance between the centerline of the wheel and the part that connects to the car. You can often find this information in your car's manual, or a professional at a tire shop can measure it for you.
39mm
Style:

?

Style of a rim is the visual design and appearance that makes each wheel unique. It includes features like the number of spokes, the shape of the spokes
14 Spoke
Lugs:

?

Lugs, or lug nuts, are the fasteners used to secure a wheel to the vehicle. They are screwed onto the vehicle's wheel studs, holding the wheel in place. The number of lugs typically corresponds to the number of holes in the wheel's center and varies depending on the vehicle's make and model.
5
Bolt Pattern:

?

Bolt pattern of a wheel refers to the arrangement of the lug holes used to attach the wheel to the vehicle. It is described by the number of lug holes and the distance between them (e.g., 5x114.3). The bolt pattern must match the vehicle's pattern to ensure proper fitment.
100mm
Width:

?

Width of a rim is the measurement of the distance between the inside edges of the flanges (the parts that the tire bead sits on). It's often measured in inches, and it determines the size of the tire that can be mounted on the rim. The right width ensures that the tire fits securely on the rim, providing proper handling and performance.
7
Diameter:

?

Diameter of a rim is the measurement across the wheel from one end to the other, passing through the center. Usually measured in inches, it determines the size of the tire that fits the rim. The diameter is a critical factor in the overall size and fitment of the wheel on a vehicle, affecting both aesthetics and performance.
17"
Finish:

?

Finish is the color of the wheel
Machined Gloss Black
Material:

?

Material The substance your wheel is made of, affecting its weight, durability, and appearance. Choices often include alloy, steel, and carbon fiber.
Aluminum
OE Part Number:

?

Original Equipment (OE) Part Number

4261102L30 | 99987148

Not The Correct Rim?




Search All >>

2014 Toyota Corolla Wheels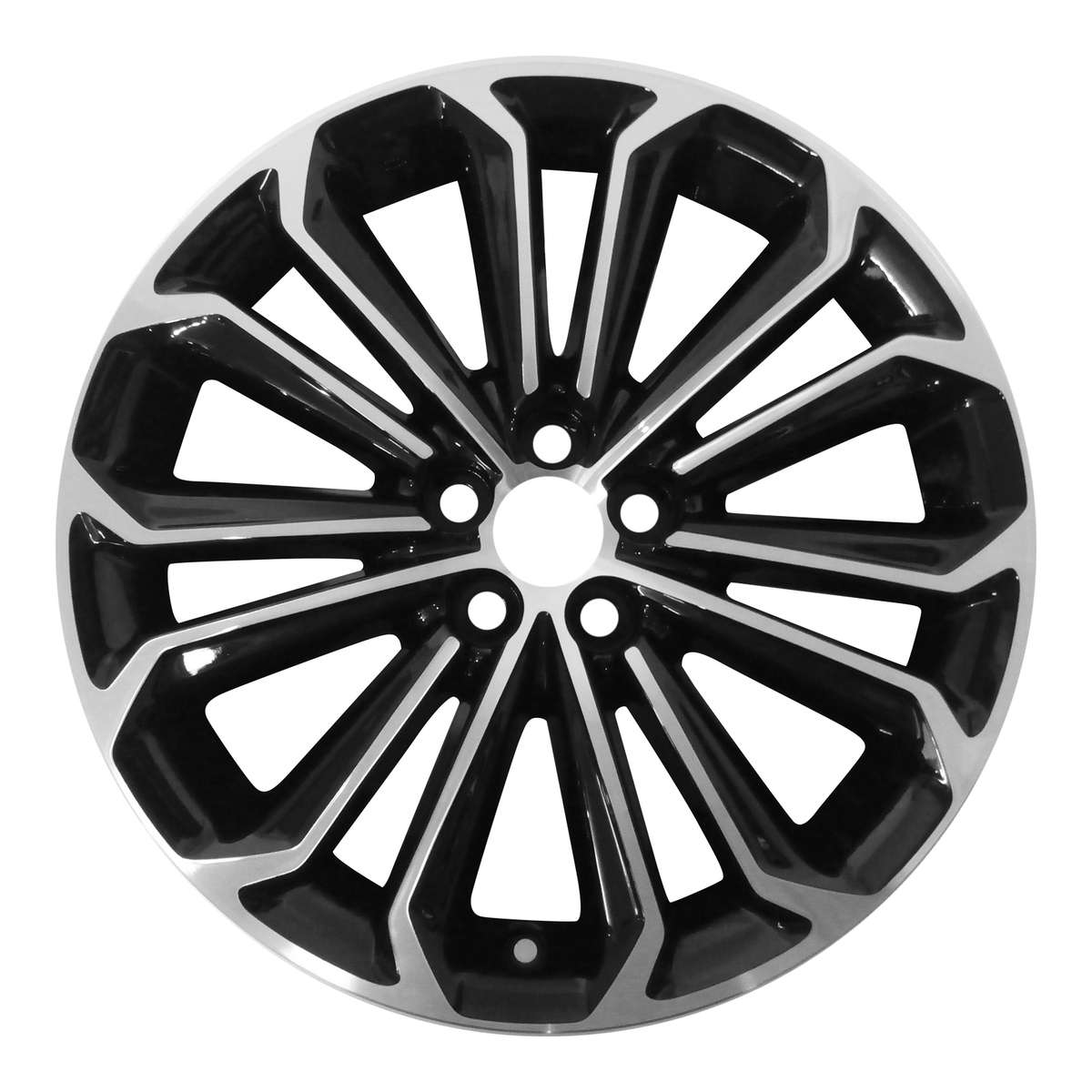 2014 Toyota Corolla New 17" Replacement Wheel Rim RW75152MB
Sale price

$158.98
Regular price
Choose options